I don't know about the men in your life, but the men in mine are fairly easy to please when it comes to gifts. That said it's a challenge each year to come up with a gift he will truly enjoy.
With that in mind here are a few gift ideas you may not have considered to please the #1 Dad in your life.
A Music Hall Turntable for the old-school, vinyl-loving enthusiast.

Sweatproof, lightweight JBL bluetooth headphones with a built-in microphone for the guy on the go.  (I can personally vouch for the awesome-ness of these, since I use them daily for workouts and while driving.)
For the griller, the stainless steel 
Little Griddle fits right on top of your BBQ and has a built-in grease trough, making clean-up a cinch.  (Can you smell the bacon cooking??)
"The History of Surfing" by Matt Warshaw is a great book for the wave-rider in your life.  I have it on my coffee table and it never fails to grab the attention of our ocean-loving friends.

For the street-wise guy, UGG Bueller leather sneakers
and their deconstructed fabrication look cool and broken-in before he even puts them on.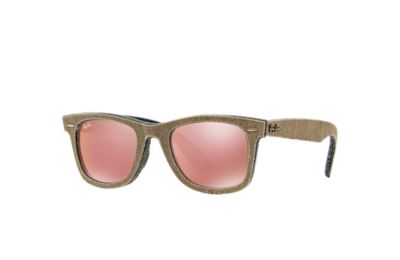 Another street-wise staple: Ray-Ban Original Wayfarer Denim Brown Sunglasses with pink lenses.   The iconic Wayfarer just got a lot more rugged with a completely unique, 100% denim design.
Help him keep his face kissably smooth all year for as little as $3 per month, hassle-free, and give him a subscription to the Dollar Shave Club.
The Owen And Fred Voyager Waxed Canvas Weekender bag
is a great-looking, practical and versatile bag for your low-maintenance traveler, whether he's hitting the gym or getting out of town (with you!) for a night.
And lastly, for your MAN-dad (not your DAD-dad)….

Let's face it: at the end of the day, all he really wants for Father's Day is lots and lots and lots of YOU. This hot pink Hanky Panky After Midnight Open Panel Keyhole Teddy
says (almost) everything he wants to hear.